Tyger Valley Systems was founded by professionals with many years' experience in transcription and other industries.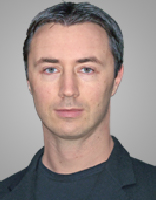 Patrick Gubbins (Managing Director)
In 2000 Patrick founded one of the UK's largest transcription firms, which attracted venture capital backing in 2002.  Following a successful buy-out he exited the company in 2015 and now focuses on Tyger Valley Systems.
Patrick has designed and implemented transcription workflow systems, transcription recruitment systems, and a variety of transcription-related web sites and software applications. He has a degree in Mandarin Chinese and speaks several other languages.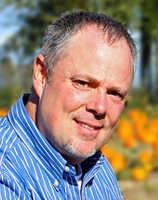 Brian Prosser (Strategic Development Officer)
Brian has had a long and distinguished career in information technology, having headed the development of Washington Mutual Bank's online banking system, and participated in the design of Windows Media Player. He is a serial entrepreneur, and has founded a graphic design publishing company, a construction company, a server hosting company, and has been responsible for the design and programming of countless web sites. He has lived and worked in many countries and speaks several languages.
Hiram Dixon (Chief Technical Officer)
Hiram was an early pioneer in network technology with a focus on IT and advanced PHP development. He serves on the technology advisory boards of several organizations and enterprises, including EMU Webware, the Perth State Technology Board, and the Open Mobile Alliance.
Hiram has a degree from Cardiff University, and is a regular guest speaker at IT events in the USA, Australia and Europe.
Maris Janelsinsh (Senior Developer)
Since 2004 Maris has built both large and small corporate web sites, plus innumerable personal web pages and blogs, as well as several intranet and extranet sites for Tyger Valley Systems. He has worked with a wide range of Web technologies including XML, CMS, HTML, PHP, Perl, C, JavaScript, Ruby and Java.
Maris has a degree in Computer Science from the University of Latvia.